28 Hotel Rooms Critical Thinking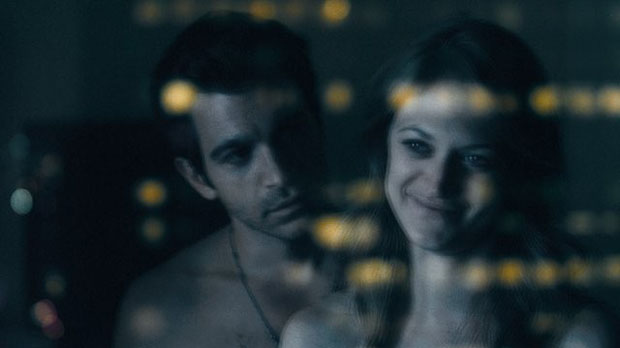 Matt Ross's directorial debut is an inventive look at an affair between a married account (Marin Ireland) and a novelist (Chris Messina) that unfurls within the walls of 28 hotel rooms across the country. Dictated by checkout times and the call of the "real world," their truncated encounters are marked by a growing sense of urgency, as their physical connection turns emotional. Ireland and Messina shoulder the challenge of being the sole recipients of Doug Emmett's lens with magnetic grace, crafting their characters' dimensions in varying increments of restraint and ebullition. 28 Hotel Rooms, currently streaming on iTunes and VOD, opens in LA on November 9, and New York on November 16. Below, Matt Ross speaks about bridging the gap between vision and execution.
Filmmaker: This is very much an actors' movie, which makes sense, because you are one. Did you know from the outset that you wanted these two characters to interact inside a vacuum, with their baggage only manifesting itself through dialogue, or did you toy with the idea of bringing significant others into it?
Ross: From the beginning, the idea was always to make a film with only two characters. I wanted to examine a relationship from the inside. There are serious limitations and problems (both cinematically and narratively) if there are only two characters in the entire film, but I also thought it was one of the things that made it unique.
After our first round of editing, for a hot second, we did toy with the idea of expanding the narrative, of actually going home with them, meeting their partners, and seeing their home lives. The more I thought about it, however, that's just a different movie. It felt less special. It felt like one that I thought I'd seen before.
Filmmaker: How many hotels did you actually shoot in? What was the location scouting process like? Were you looking for a certain something for each of the 28 rooms? For instance, as their relationship becomes increasingly strained, the conditions of the rooms degenerate as well, often growing more cramped and stale. What could be the breaking point occurs in a hotel virtually atop an airport runway.
Ross: We only shot in 20 hotels. We were able to squeeze out two—and sometimes three— rooms in a single day because the layout of rooms (corner room vs. center room vs. suite, etc.) was significantly different enough to mask that they were in the same hotel. A few hotels had rooms that were painted different colors, or had different wallpaper and/or furniture.
I can only remember one occasion where the d.p. and I could actually scout a room prior to shooting. I had storyboarded the whole film, which makes for a lovely comic book, but we had to throw it out almost immediately because we simply didn't have access to rooms until we were there to shoot. Every hotel room has a bed, a bathroom, some sort of a desk, a chair, so though it would have been nice to see the room, it wasn't entirely necessary.
Originally, yes, we did choose each hotel room to reflect, in some way, what was going on in their lives or in their relationship. I didn't want it to operate on any kind of conscious level. [Since] the only production design we [had was] in the choosing of the rooms, I hope it's extremely subtle.
The task was really about arriving in a new space, seeing where the actors wanted to move, and then crafting images – through shots and lighting – that was not only different from what we had done before, but also that reflected or augmented what the characters were experiencing at this particular moment in their lives.
Director Matt Ross
Filmmaker: There's no semblance of time in the film, which tends to feel nonexistent when cooped up inside a hotel room with the blinds closed. How did this inform the trajectories of your two characters? Also, what came first, the characters or the setting?
Ross: Their self-imposed isolation – where time stops – is both heaven and hell for them. They create a little paradise, but one that can only exist in tiny hotel rooms, and only for a day or two. So in terms of time, their isolation is literally unsustainable. Their time always runs out. And eventually, the bubble will burst and they will be forced to confront this relationship in some form.
I knew that I wanted to examine a relationship, examine just two people, so that came first. And then I thought that the relationship might be an illicit one, one under great external pressure. Then lastly, the idea of the relationship existing only in hotels came up. It flowed naturally when you ask, "Well, how can this possibly go on for so long?"
Filmmaker: We never see the man and woman meet, which I appreciate. Why is that?
Ross: The original idea, in the shooting script, was that the very last scene of the movie was the scene in which they actually meet. The idea being that after you see this long-term relationship blossom and grow, see all its ups and downs, it was revealed that their initial meeting was actually nothing special whatsoever. It was supposed to be the opposite of the movie bullshit idea of love at first sight. It was two tired, lonely people who connected for a moment in time and had every intention of forgetting it immediately. They had no idea that it would become perhaps the most significant relationship of their lives. That felt true to me.
As shot, however, the scene just didn't convey those ideas strongly enough. Which was my fault. And as we edited, my mandate was always less is more. When we aren't spoonfed what we're supposed to think or feel, but instead are asked to draw our own conclusions, then we become actively involved. I like movies that do that to me, anyway. So as I tried to cut away anything that was too on the nose, I just didn't think we needed to see the meeting. It's the result of the meeting that matters more.
Filmmaker: Some of the dialogue, particularly in the earliest scenes, is incredibly natural. How tightly of a script did you work with, and how did you go about your directing process?
Ross: I wrote a script. It had a three-act structure; there were crafted arcs, a climax, etc. Then Chris and I workshopped it, on-and-off, for about 9 months. Then we brought in Marin and continued that process. I wanted them to infuse the script, as much as they wanted, with their own issues, ideas, and histories. Mike Leigh and his process were certainly an inspiration in this regard.
On set, we usually shot scenes as written, and then we riffed. Digital technology allows for long takes and we rarely shot less than 12 minute takes and sometimes as long as 20 minute takes. You do this to forget that the camera is on, to forget that you're "acting."
Some scenes were shot word for word, others entirely improvised. I wanted to make a film that invited the actors to take an active part in the narrative. Not only did I want Chris and Marin to be free enough to change any of the words or any of the blocking at any moment, I also asked them to come up with additional moments or scenes and some of these were completely improvised.
I've said this frequently, but my goal was to create an environment where the actors were not required to deliver a performance between "action" and "cut." Our days and time were scheduled so that they could actually explore on camera.
Related Articles
"As Humans, We Will Never Settle": Five Questions for Human Flow Director Ai Weiwei by Ariston Anderson in Directing, Directors, Filmmaking, Interviews
Oct 13, 2017

Finding My Filmmaking Community (Or, I Moved from LA to NY to Make Movies — What Was I Thinking?) by Adam Keleman in Directing, Filmmaking, Production
Sep 14, 2017

Reflections from a First-Time Director After Shooting All These Small Moments by Melissa B. Miller-Costanzo in Directing, Filmmaking
Jun 26, 2017
Featured Articles
The Kids from Kids, Savages, the Internet, Screenwriting, Soderbergh, Mellow Pages and More: Sunday LinksBy Scott Macaulay on May 5, 2013
Director Tony Pemberton Talks Russia, Film and DevoBy Alix Lambert on Dec 12, 2012
Dreams from a Petrified Head Director Dan OuelletteBy Scott Macaulay on Oct 10, 2012
Award-Winning Producer Paul Mezey Joins Cinereach TeamBy Filmmaker Staff on Jan 17, 2013
Please join us at...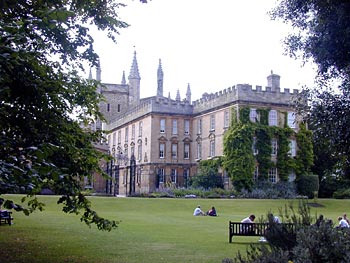 The Oxford Tutorial & Critical ThinkingNew College, Oxford University, England
September 3-6, 2008
This event is over. Thank you to all who attended!


The Center and Foundation for Critical Thinking have together hosted critical thinking academies and conferences for more than a quarter century. We will bring our second academy to the UK September 3-6, 2008. The International Academy on Critical Thinking is designed for collegiate and pre-collegiate educators, lead faculty, teachers, headmasters, and academic administrators. Research fellow Rush Cosgrove, together with Richard Paul and Linda Elder, are designing the Academy.



David Palfreyman, Bursar and Director of Oxford Centre for Higher Education Policy Studies (OXCHEPS), New College, University of Oxford.




Richard Paul, Fellow and Director of Research, Foundation for Critical Thinking.



Ted Tapper, Emeritus Professor of Politics, University of Sussex, Visiting Scholar, Oxford Centre for Higher Education Policy Studies, New College, University of Oxford.



Linda Elder, Fellow and President, Foundation for Critical Thinking.




David Mills, University Lecturer, Higher Education, Pedagogy and Social Sciences, Kellogg College, University of Oxford.




Gerald Nosich, Professor of Philosophy, Buffalo State College, and Fellow, Foundation for Critical Thinking




Rush Cosgrove, Research Fellow, Foundation for Critical Thinking, Graduate Student, New College, University of Oxford.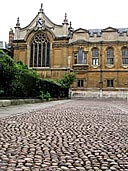 Among the Oxford educators invited to present are David Palfreyman, David Mills and Ted Tapper. In addition, Robert Beck will be joining Gerald Nosich, Richard Paul, Linda Elder, and Rush Cosgrove, fellows from the Foundation for Critical Thinking. The Academy will take further shape as we flesh out potential issues and finalize our preparations.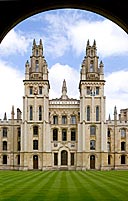 The first half of the Academy will concentrate on theoretical issues. The second half will focus on the development of practical strategies for the design of instruction. The Academy will explicate the nature of the Oxford Tutorial as it relates to critical thinking, and the nature of critical thinking as it relates to the Tutorial. The concept of critical thinking presented by Foundation fellows will be minimalist, substantive, and comprehensive. By 'minimalist' we mean that it will focus on those dimensions of critical thinking that are unarguable. By 'substantive' we mean a conception of critical thinking that is trans-disciplinary (and hence does not privilege the approach to critical thinking of any single discipline such as philosophy, psychology, or rhetoric). By 'comprehensive' we mean that all major dimensions of critical thinking are dealt with: the elements of thought, the universal standards of thought, and the traits of mind (of a fair-minded thinker). A fourth way to characterize the conception of critical thinking advanced by the fellows of the Foundation is that it is ROBUST (both theoretically and practically).
The International Academy is designed for educators and administrators who seek to move beyond fundamentals to advanced understandings and strategies. The Academy is designed to help participants improve their comprehension of critical thinking and their ability to design instruction in such a way that students increasingly come to employ critical thinking as their main tool of learning.
The Academy will focus on how to understand instruction, and so design it, that students become intellectually engaged in thinking within the disciplines they study.
Seminars will run from 9:00 am to 4:00 pm each day. Delegates will be engaged in actively discussing theoretical and practical issues with the presenters, some of which will be present through-out the Academy.
Delegates from previous academies are welcomed back, to deepen their understanding of critical thinking. The academy will offer the means to achieve greater depth of understanding of critical thinking concepts and principles and their application to curriculum, instruction, and assessment.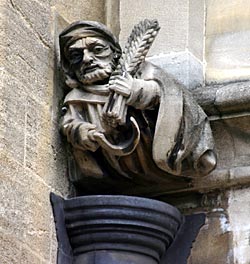 The Oxford Tutorial
One important set of questions the Academy poses is: What can we learn from studying the manner in which "tutorial" and "supervisory" roles are exercised in classic forms of Oxbridge tutor/student teaching and learning? Is the essence of the tutorial, that which gives it its unique power, found in its outward form (particularly in its one-on-one faculty/student ratio), or are there ways to appropriate some of its essential strength, in alternative arrangements less labor intensive, less costly, but (financially and academically) more doable for institutions with less funding, and possibly less talented students?"
We hypothesize that there is a significant convergence between the best practices of the classic Oxford Tutorial and the "model" of teaching for critical thinking constructed, over the last 20 years, by the Foundation for Critical Thinking fellows. This suggests the further hypothesis that the "essence" of what makes the Tutorial powerful can be usefully "exported" into larger group settings. Here are some suggested common denominators:
We posit that both traditional Oxford Tutorial and emergent Critical Thinking approaches emphasize: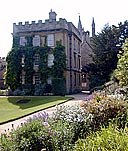 Teaching with a Socratic Spirit (teaching that emphasizes the student taking ownership of content through actively thinking it through). In this mode of teaching, the inquiry process is more important than the answer, while rote memorization is accorded little
Teaching with intellectual standards (students are expected to adhere to clarity, accuracy, precision, relevance, depth, breadth, logic, and significance in their academic discourse). In this mode of teaching, intellectual discipline and rigor is expected and fostered.
Teaching that encourages students to identify key structural components in thinking (purposes, questions at issue, information and data, inferences and interpretations, concepts and theories, assumptions and presuppositions, implications and consequences, points of view and frames of reference).
Teaching that requires students to read, write, listen, and speak (critically).
Teaching that is dialogical (wherein the student learns to question the thinking of others and to expect his or her thinking to be questioned by others).
Teaching that encourages students to think for themselves while exercising intellectual humility and intellectual empathy.
Teaching that locates ultimate intellectual authority in evidence and reasoning, rather than in authority figures or "authoritative" beliefs or texts.

Under (well-designed) instruction for critical thinking and (well-designed) Oxford Tutorials, students learn how to analyze thinking, assess thinking, and re-construct thinking (improving it thereby). The thinking studied is that which is embedded in the content of established academic disciplines. As a result, students so taught become actively engaged in thinking historically, anthropologically, sociologically, politically, chemically, biologically, mathematically …
Through these processes, students learn how to read, write, speak, and listen in a new way (critically). Most importantly, they learn how to learn, using disciplined reading, writing, speaking, and listening as modalities essential to learning.
Under both approaches students learn to:
raise vital questions and problems
gather and assess important information
come to well-reasoned conclusions and solutions
think open-mindedly within alternative systems of thought
communicate effectively with others
figure out practical solutions to complex problems

It is commonly believed, and we suggest rightly, that the Oxford Tutorial methods of teaching are powerful for shaping minds and stimulating learning. It is also commonly believed, but we suggest wrongly, that the Oxford Tutorial methods are effective only in one-to-one, or one-to-two, teacher/student ratios.
The most important hypothesis of the Academy is the view that the "essence" of the successful teaching methods of the Oxford Tutorials and Cambridge Supervisions may be identified and "exported" in forms of instruction with varied and higher faculty/student ratios.
The Exportation of Oxford Tutorial Teaching Strategies.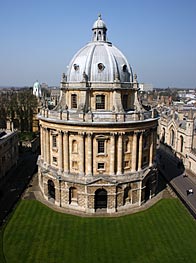 Consider the following Oxford Tutorial teaching strategies adapted to a class size of 25:
In the traditional one-on-one setting, the tutor might Socratically question the tutee. In a one-on-twenty-five setting, the "tutor" might Socratically question the class as a whole (randomly calling on students to voice their views).
In the traditional one-on-one setting, the tutor might assign the tutee to draft a short essay on a key concept or question relevant to learning some dimension of content. In a one-on-twenty-five setting, the "tutor" might assign the same essay to the class as a whole.
In the traditional one-on-one setting, the tutor might discuss with the tutee her or his reasoning in a short essay (focusing on the strengths and weaknesses of the essay). In a one-on-twenty-five setting, the "tutor" might break the class into groups of two, three or four, with each student taking turns both questioning and being questioned by the other student(s) in the group (in a disciplined process of analyzing and assessing each student essay under the direction of faculty).

Using these and similar methods, students would learn to play, reciprocally and ever more effectively, both the role of the tutor and that of the tutee.
In the Academy we shall set out a variety of ways in which this design can be made practical. In each case, there will be some gain and some loss inherent in the two conditions of teaching and learning. Again and again, the most challenging task appears that of successfully exporting (with appropriate adaptations) traditional Oxford Tutorial teaching strategies into the setting of a one-on-twenty-five setting. The Academy will thus consist in engaging participants reflecting on both modes of teaching and learning, fostering a well-grounded understanding of how to make the exportation and transfer possible.
We grant from the outset that it is unlikely that the exported strategies will achieve as high a level of success as that of the traditional Oxbridge one-on-one tutorial format. For one, students learning to play the role of a questioning tutor will not, in most cases, think to ask some of the most important, and penetrating, questions that an experienced don would ask. >Secondly, because the tutor cannot be present simultaneously in every group, some weak or faulty reasoning will not be identified as such.

Nevertheless, the matter is a question of degree. And if we are able to produce higher quality learning, though not perhaps the "highest" quality learning, by exporting and adapting traditional Oxford Tutorial methods to the exigencies of higher teacher/student ratios, we will have served the large mass of students and the public well. Then something of the power of the Oxford Tutorial teaching strategies will become accessible to those teaching and learning in settings that lacks the luxury of a one-to-one teaching/learning experience.
We argue that the Oxbridge Tutorial methods are not mysterious, metaphysical realities, but intellectually sensible ways to stimulate students to learn at a high level. What makes them successful is identifiable; and, once identified, adaptable to higher faculty/student ratios.
The Oxford Tutorial and Teaching for Critical Thinking: The Common Denominator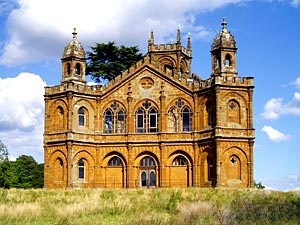 In both the Oxford Tutorial Method of Teaching and the evolving Teaching for Critical Thinking Method, students are assigned regular work that forces them to become intellectually engaged in thinking systematically through a curriculum. The result is that students learn how to learn: how to read well, to write well, to speak well, to listen well, and (in sum) to think well.
The main strength of the Oxford Tutorial is not given in a precise set of formal arrangements, but in the tutor's ability to adapt arrangements to accomplish important academic intellectual goals.
Admittedly, Oxford and Cambridge tutorials and supervisions "give to the education at Oxford and Cambridge something scarcely to be got elsewhere in such full measure." But this is the key: can't all students profit from adaptation of the forms of many if not most of the strategies that give power to Oxford Tutorials. If the bulk of our students cannot gain access to the Oxford Tutorials "in full measure," then why not give it to them in three quarters measure, or, failing that, in half measure? Why not teach students in such a way as to enable them to profit from the insights of the Oxford Tutorial at the same time that they glean the insights derivative of critical thinking as educational process and goal?